Conquer new heights securely
Complete your climbs safely with the Threo descent device. It provides exceptional control over your downward speed, ensuring peace of mind. Our device safeguards you against potential hazards during descents, such as cable twisting, slips, and tear-offs. Compact and easy to carry, it conveniently fits in your pocket.
Secure construction
Designed with your safety as a priority, the Threo descender boasts a robust build. It supports users up to 180 kilograms (396 lbs). This capacity ensures it can accommodate a wide range of body weights. Featuring a scissors mechanism, our device stands up to harsh working conditions.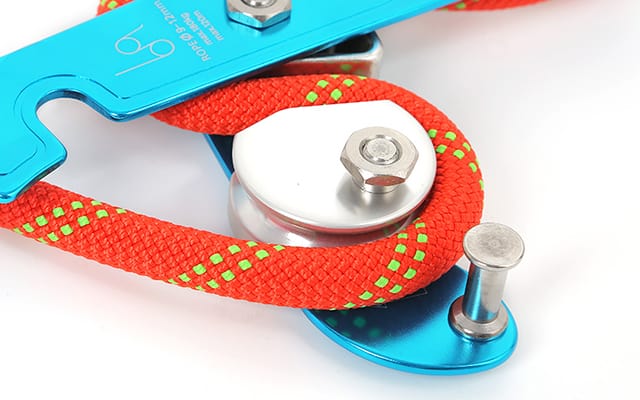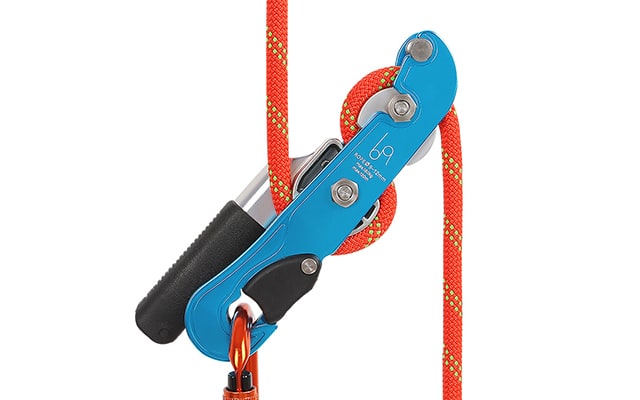 Easy to use
It is vital to be able to take quick action while climbing. Our tool allows just that, featuring a simple mechanism. It works on a friction-based system. Applying pressure to the rope creates resistance, allowing smooth regulation of descent speed. You can do it by exerting minimal force on the handle, similar to operating a pair of shears.
Durable
Our device is crafted from top-quality materials, boasting exceptional strength and corrosion protection. It ensures long-lasting performance, even in demanding climbing environments.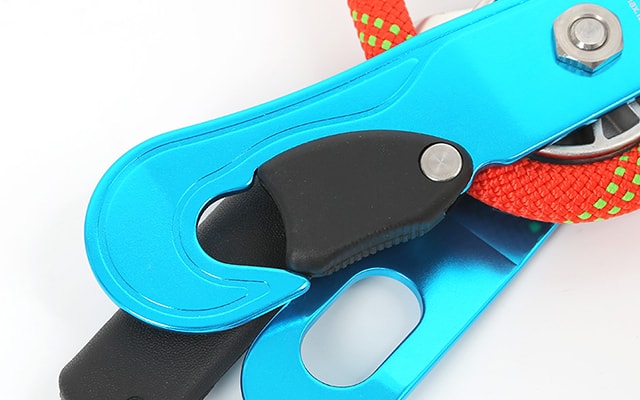 More reasons to love our climbing descender
Promote Safety
Active Lifestyle
Non-Slip
Portable