Protect yourself from the sun with a long-sleeve THREO swimsuit!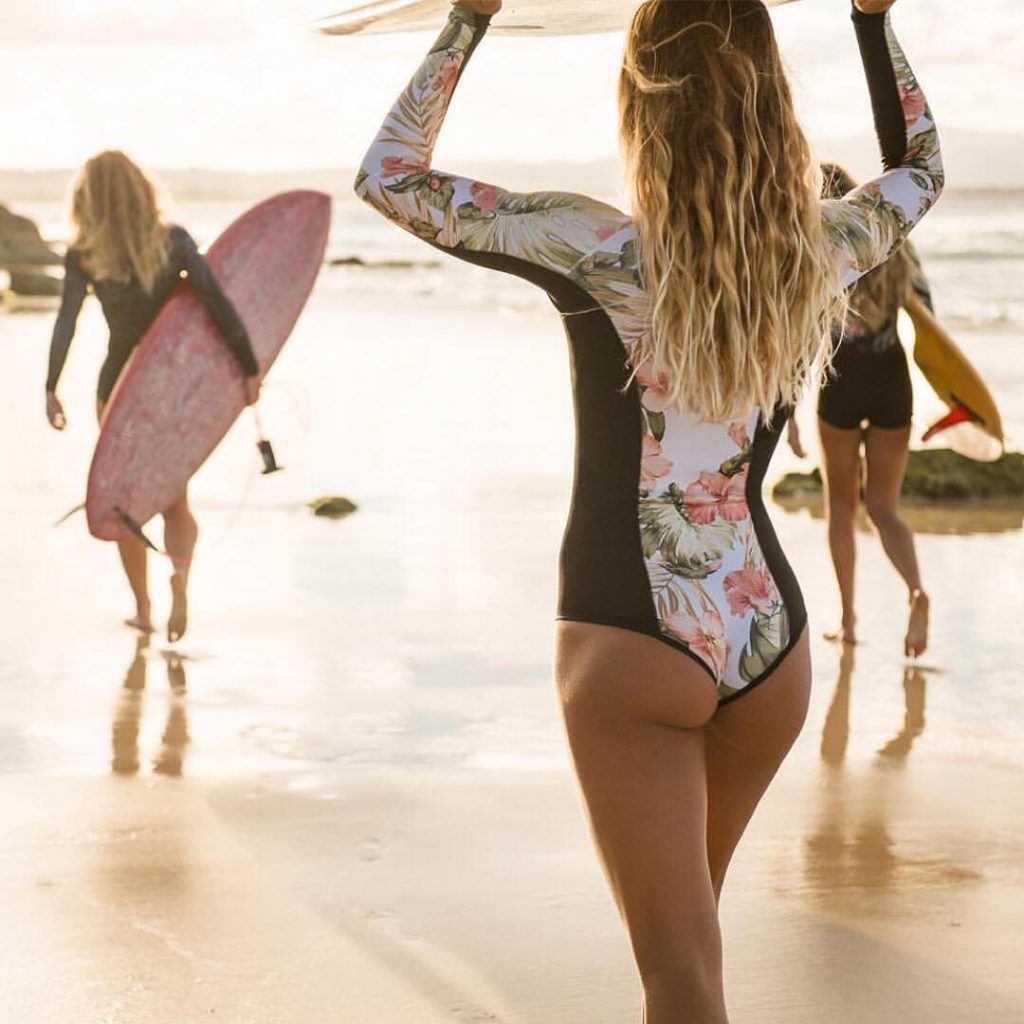 Be fully prepared for enjoying your water activities! THREO swimsuit will help keep your arms and stomach from getting sunburned while offering a flattering silhouette. Made with stretchy material for optimal movement in the water, it's chlorine-resistant and protected with UPF 50+. This swimsuit has a sleek one-piece design in fashionable prints, making this a great pick for pool workouts, swimming, surfing, or diving.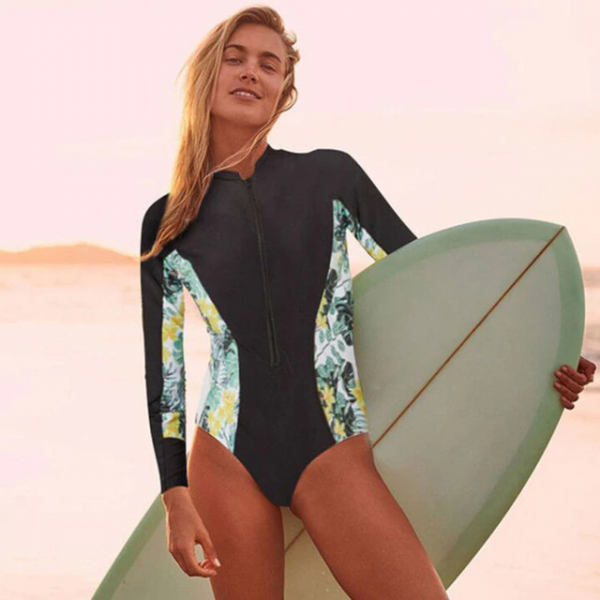 The front zipper makes it super easy to put on and take off. It also gives you the possibility to zip the swimsuit to the height you like. The top of the zipper is designed with an anti-pinch cloth that prevents the skin from being scratched and will not be easily opened by accident. Plus, THREO wetsuit features a built-in shelf padded bra for added support for all your water activities.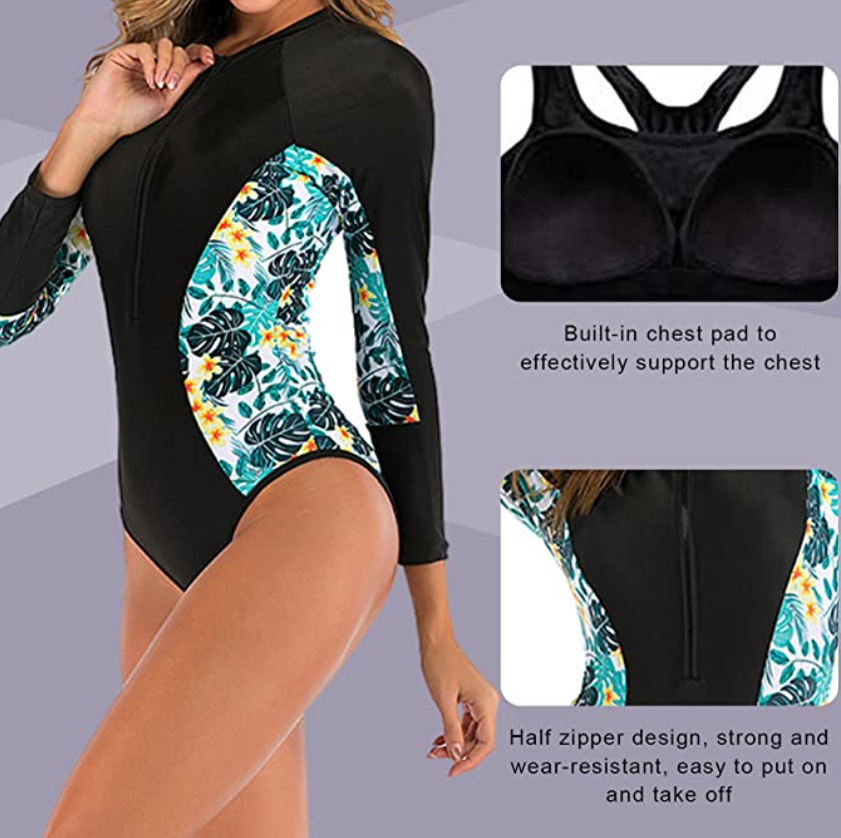 Durable high-density fabric offers you necessary body coverage and protects you against rashes, abrasions, and harmful UV rays. Made of quick-drying, and breathable fabric, it offers you a comfortable and tighter fit while you enjoy your time on the beach. Suitable for various water activities: swimming, water aerobics, surfing, snorkeling, beach vacation, water sports games, paddleboard surfing, kayaking, etc.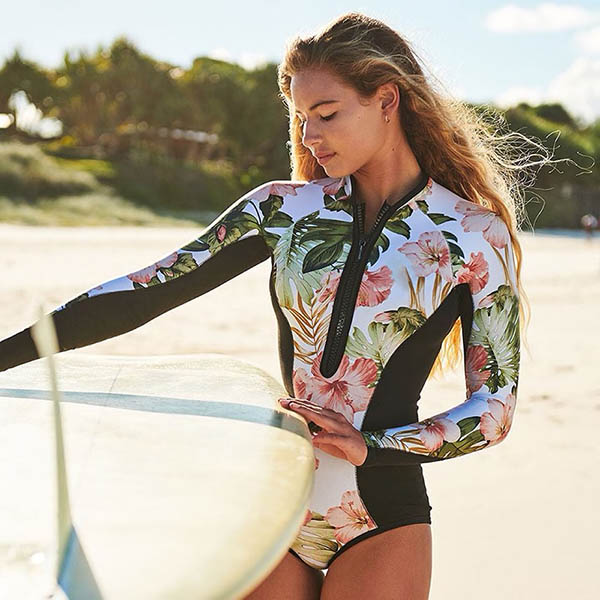 ✔️ EASY TO PUT ON & TAKE OFF — With the front zipper, you can get in it and out of it easily and fast.
✔️ KEEPS YOU COVERED & PROTECTED — Perfectly protects against injuries and scratches due to the sturdy material. This long-sleeve suit provides full UPF 50+ protection so you have peace of mind whether you're on the beach, the boat, or by the lake.
✔️ COMFORTABLE & STYLISH DESIGN — This one-piece comes in a vibrant pattern that'll look great. Designed to keep you comfy, covered, and looking cute.
SIZE GUIDE