Strengthen your neck muscles with ease
Often overlooked, cervical muscles require attention, as they support one of the most important parts of your body. The Threo neck exerciser has been created to incorporate the training of these muscles into your workout routine. It allows for gradual resistance increases, supporting various weight types. By building a stronger neck, you reduce injury risks and enhance your athletic performance. Our device fits your head snugly with various regulation switches.
Injury prevention
With resistance training, the Threo exerciser boosts neck strength. The enhanced muscles absorb impacts like shakes or hits, distributing them evenly across the tissues. It shields your spine and neck joints from excessive pressure. This seamless protection reduces injury risks while you are doing martial arts, motorsports, or other activities.
Comfortable fit
The multiple adjustment controls allow for precise regulation, ensuring the harness sits tightly on your head. A secure and comfortable fit is essential for effective workouts without discomfort or slippage.
Versatile use
Our device boasts multiple D-rings. You can adjust them to the cable of a weight machine or to free weights like kettlebells with a chain. This versatility allows you to find angles to train neck muscles effectively.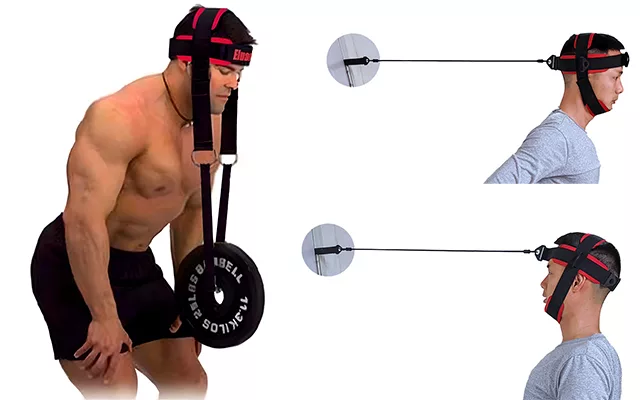 More reasons to love our head training harness
Ergonomic Design
Portable
Active Lifestyle
Durable
Improved Strength