FEEL PROTECTED AND ENJOY YOUR KAYAK WITH COMPACT THREO LIFE JACKETS!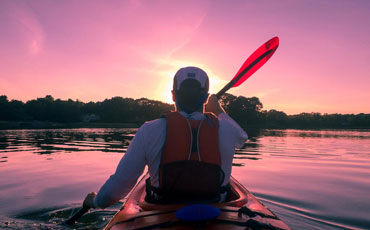 Whenever you're on or near water, make sure to have the right safety gear. Even if you're a strong swimmer, you need a buoyancy aid to keep you afloat while you set about getting your kayak right way up and ready to move on. Thanks to its ergonomic shape, THREO life jacket will be a trusty companion for all your maneuvers.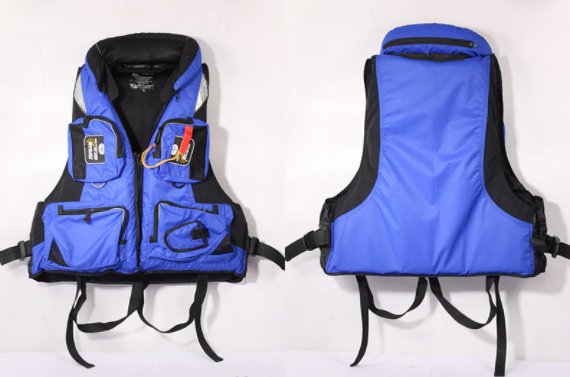 Good freedom of movement is vital. That's why THREO kayak life vest won't restrict you or rub uncomfortably. It has just the right amount of fabric to allow for the best mobility possible. The vest is designed to be so flexible and well-fitting that you forget you're wearing a life jacket.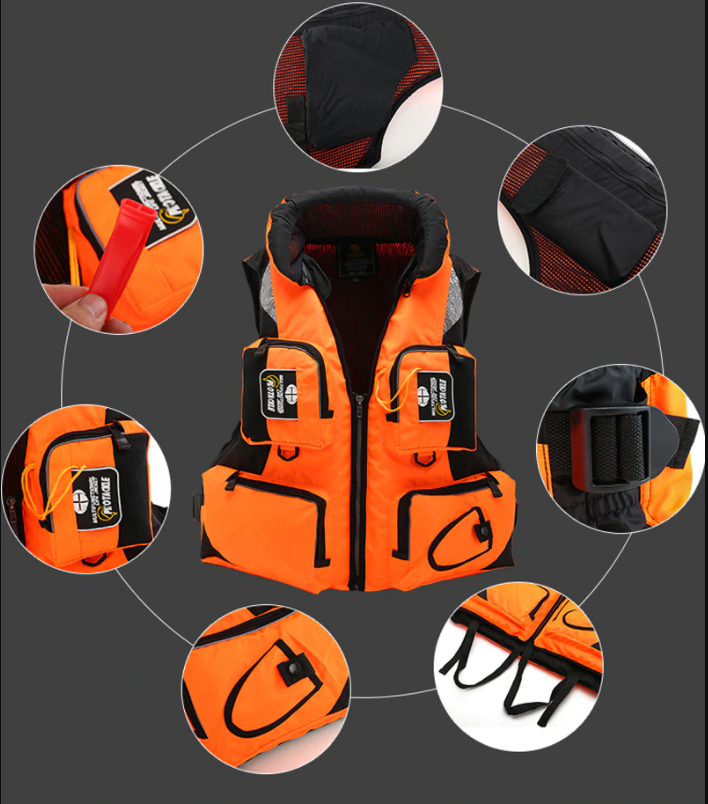 It comes with a variety of adjustment points for customizing it any way you want. The 4 zippered pockets allow you to keep all of your necessities at hand. They can hold almost everything you need for sailing, fishing, and kayak. The vest features 2 fully adjustable buckles and can fit a wide variety of shapes and sizes. A full front zip closure allows for that snug-but-not-tight fit that keeps you safe on the water. THREO life jacket is built from the durable nylon, breathable and quickly-drying. It provides a secure fit with no movement restrictions.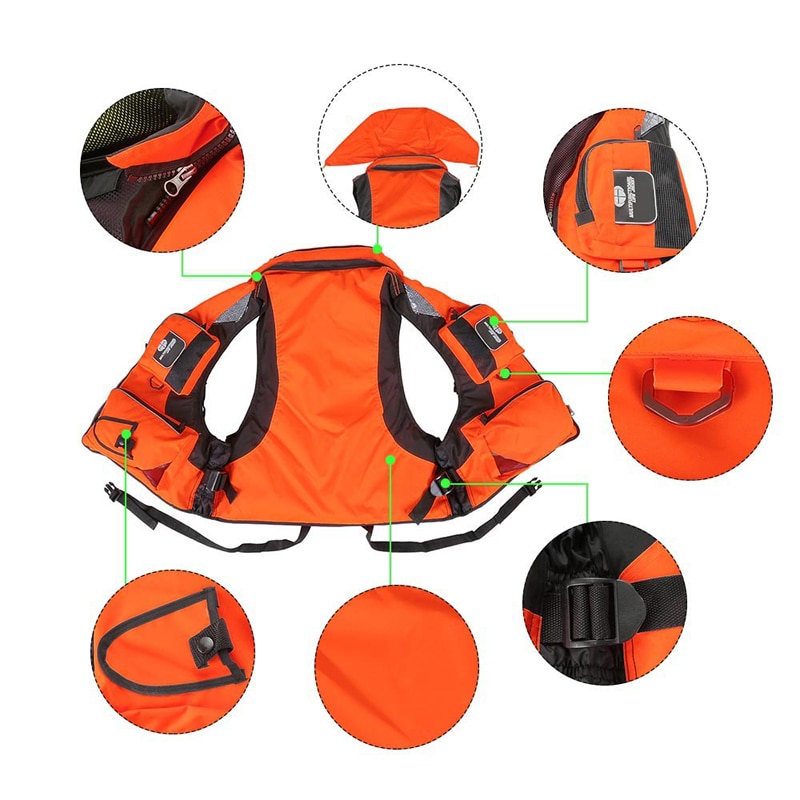 ✔️ GIVES FREEDOM OF MOVEMENT — Flexible and lightweight material allows you to freely move with the jacket without being physically restricted. 
✔️ KEEPS YOU SAFE ON WATER — Provides an unparalleled safety when on the boat or kayak.
✔️ SAFE FOR STORING GOODS — The waterproof material and 4 zipper pockets allow you to store your necessities protected from water.
SIZE GUIDE
Please allow a slight measuring deviation due to manual measurement.