Stay hydrated and refreshed on the go, no matter where your adventure takes you
Dehydration can lead to decreased athletic performance, increased risk of injury, and decreased endurance. This is why it is important to drink enough water at all times. Threo hydration backpack was designed to you help with this no matter where you are.
Easy to use
Refilling and cleaning our water reservoir is a breeze, thanks to the convenient large zippered opening. This also allows you to easily fill the hydration pack with ice in case you want to keep your water cool.
Leakproof
The Threo water tank features a double seal. This ensures that it is airtight, even when it is subjected to pressure or intensive movement. You can put it safely in your bag without worrying about the tank leaking and damaging your belongings.
Toxin-free
Made from food-grade PEVA material certified by FDA, this water bladder is BPA-free and does not contain any harmful chemicals.
Convenient carrying
The large handle and 2 locking holes allow the backpack to be securely fastened inside the bag, preventing it from bouncing or sliding during movement.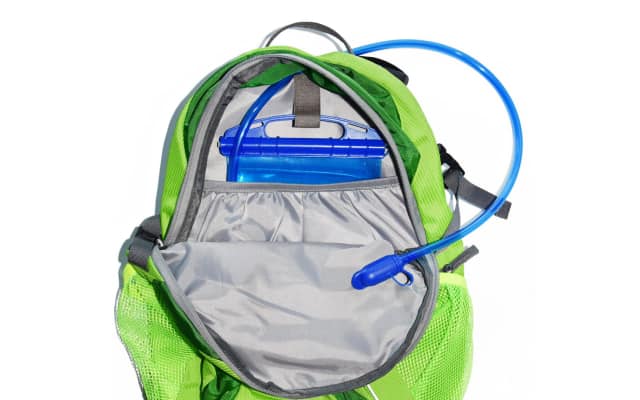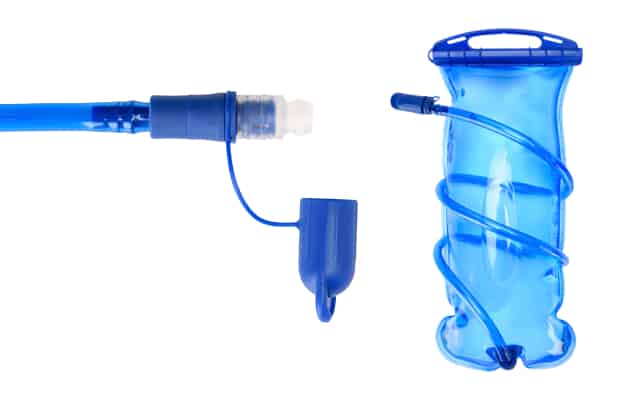 Efficient mouthpiece
The flexible hose, fitted with a high-flow valve, allows you to drink comfortably on the go. It also has a locking mechanism that prevents your precious water from running out. All this reduces the time and effort required to drink, allowing you to stay hydrated without interrupting your outdoor activities.
Capacity scale
With the volume marks, you can easily keep track of how much water you have consumed and how much you have left, ensuring that you stay adequately hydrated throughout your outdoor activities.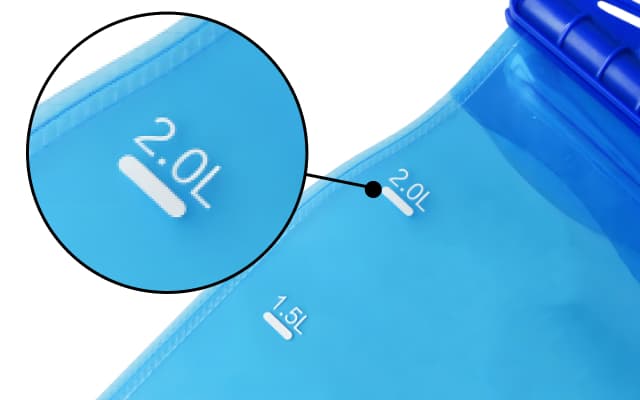 More reasons to love our water backpack
Durable
Premium Materials
Safe To Use
Easy To Clean