Easily access your phone during a ride
The innovative Threo bike phone holder is a perfect tool for any cycling enthusiast. Take calls and use an online map without having to stop. It will save you time and allow you to be always in touch. Its robust construction guarantees your device's safety, giving you peace of mind.
Convenient design
The screen, buttons, and microphone — are all clear and unblocked. This ensures you can use your phone with no problems.
Soft and secure grip
Your device is safe while travelling. The non-slip pads hold it tightly, preventing the risk of falls. They won't scratch the surface of your gadget or leave any marks.
Improved stability
Bumpy roads are no trouble for this holder. Its double screw fixing keeps it steady no matter the terrain. Enjoy worry-free rides every time!
360º rotation
You can adjust your phone with a simple twist — perfect for using maps. This adds flexibility and convenience to your ride.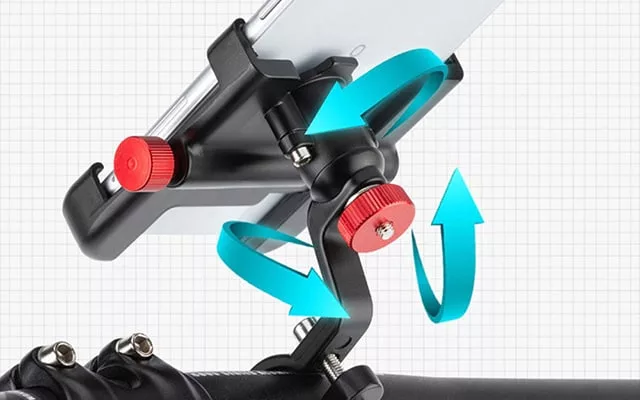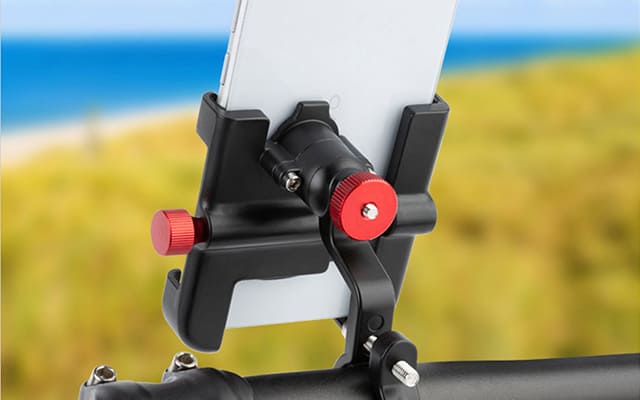 Wide compatibility
The Threo stand is suitable for most phones. If your device falls into the range of 4.7-7 inches, it will fit perfectly. It's great for families. Everyone can use the same mount without any problem.
Durable material
Made with strong aluminium, this phone holder is built to last. Ensure a one-time investment in a better riding experience!