Ride all day without discomfort
Experience the joy of a smoother ride with the Threo seat cushion. It guarantees protection and softness, enhancing your cycling experience.
Quick drying
Don't worry if this seat gets wet. It quickly repels water after rain or a wash. You can go cycling without any delay.
Improved comfort
Our cover is made with foam and silicone gel to create a cushioning effect. It absorbs shock when you ride on a bumpy road. This promotes a pain-free journey for you.
Non-slip design
The Threo cover ensures you won't slide during sharp turns and sudden stops. You'll stay seated even on rough terrain. Ride confidently with this reliable accessory!
Adjustable
The Threo saddle cushion has a handy drawstring. With this convenient feature, our seat can easily fit most bikes.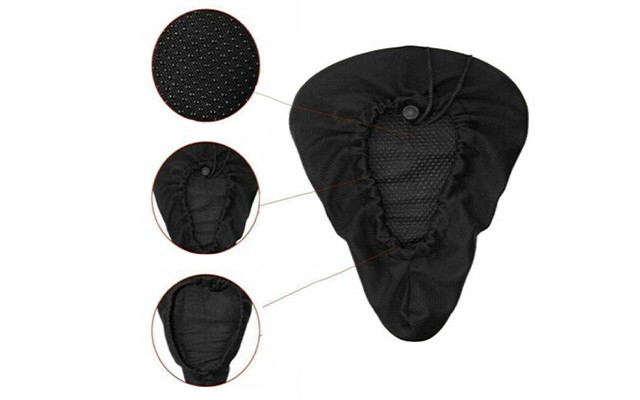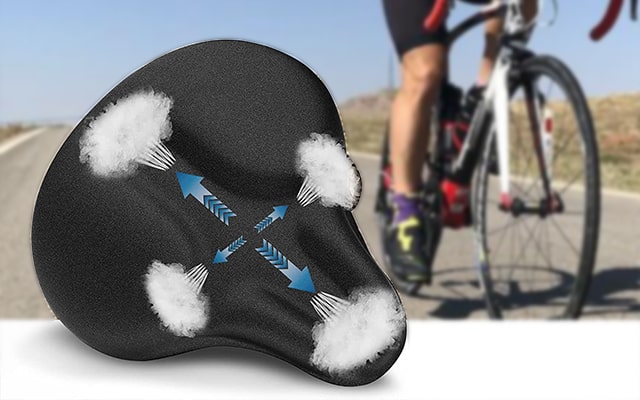 Breathable
Its lycra fabric allows air to circulate freely. Enjoy a fresh and comfortable ride!
Durable
This cover can withstand daily cycling and harsh weather. It guarantees a long-term investment in a better riding experience.