Take your badminton game to the next level. Make the sport more colorful and fun
Introducing the Threo LED Shuttlecocks - the perfect addition to your badminton equipment! These innovative badminton birdies feature built-in LED lights that illuminate during flight, making it easy to track the ball in low-light conditions.
Durability
It is designed to withstand rough play and last for a long time, making it a great investment for both recreational and competitive players.
Suitable for all
Threo Badminton Shuttlecock is suitable for players of all skill levels, making it a great option for both beginners and experienced players.
Easy to use
A handy switch under the ball head makes it quick and easy to switch the lights on and off.
High-quality materials
The goose feathers are used to ensure that our badminton balls are durable, lightweight, and provide optimal performance. The foam ball head provides the shuttlecock with a consistent bounce, ensuring that it can withstand the impact of high-intensity shots.
LED light
Threo badminton shuttlecock lights are powered by a high-capacity battery, which provides up to 20 hours of continuous use. The LED light is bright enough to be visible in the dark. This feature not only improves visibility but also adds a source of entertainment to the game.
Ergonomic design
The unique design of our shuttlecock ensures that it has a high speed and great bounce, providing players with a more dynamic and exciting game. It provides an optimal balance of weight and flexibility, making it easier to control the speed and trajectory of the ball.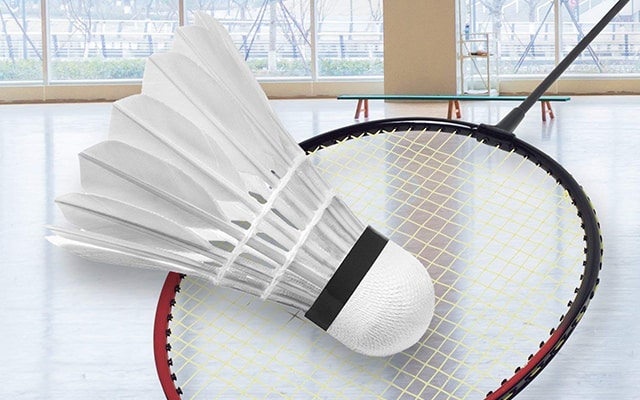 More reasons to love our badminton shuttlecock
Safe For Kids
Stability
Toxin-Free
Easy To Clean