Eliminate the risk of injury and achieve greater results
Threo Shin Guards provide reliable protection and comfort for lower legs and ankles. They allow you to train with more confidence and power, knowing that your shins are well-protected. This can improve your overall performance and help to deliver more effective strikes.
Improved protection
The 3 layer padding inside our shin guards effectively absorbs and distributes the impact of kicks and strikes. This helps prevent bruises, scrapes, and fractures even during intense training.
Durability
Our Shin Guards are made from high-quality materials that are designed to withstand the rigors of frequent use. They will withstand even the toughest training sessions and will not crack or wear down easily.
Ultimate comfort
Moisture-wicking interior lining keeps your legs cool and dry. It prevents irritation or discomfort during prolonged wear.
Non-restrictive
Our shin guards are designed to be lightweight and flexible. With their ergonomic design, they allow for a full range of motion and mobility.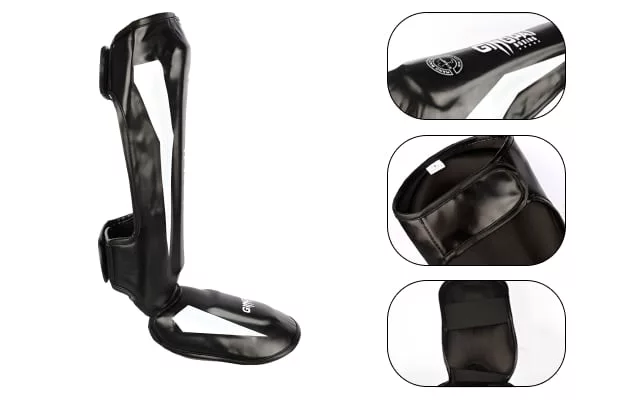 Secure fit
The adjustable closure system and elastic bands ensure a snug and comfortable fit. Our shin guards won't slip or move during training, ensuring maximum protection.
Versatile
Threo shin guards are suitable for a variety of martial arts and combat sports, including kickboxing, Muay Thai, and MMA.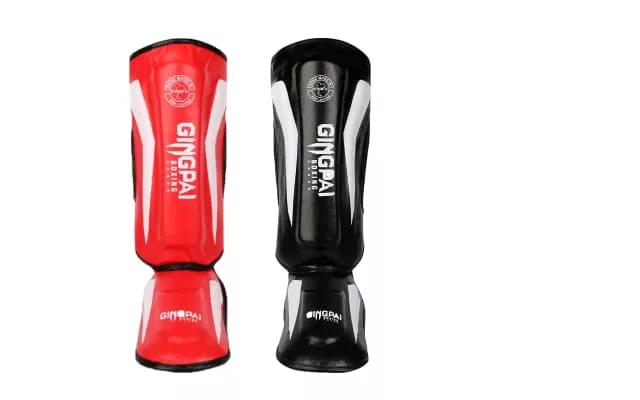 More reasons to love Threo leg protectors
Breathability
IncreasedPerformance
Easy To Care
Color Options
Size guide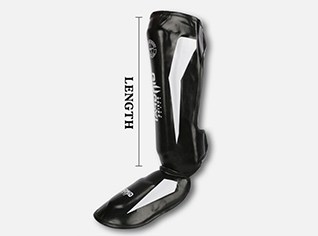 HOW TO MEASURE:
In this picture you can see the length of the product, which is used in the table below (column "length")
SIZE
length
suitable height
cm
inch
cm
inch
S
31 - 32
12.2 - 12.6
1.0 - 1.3
3.28 - 4.26
M
33 - 34
13 - 13.4
1.3 -1.6
4.26 - 5.25
L
35 - 36
13.8 - 14.2
1.6 - 1.85
5.25 - 6.07
*For individuals up to 4'26" (130 cm) tall, a small size is typically recommended. For those between 4'26" and 5'25" (130-160 cm), a medium size is suitable. Individuals who are over 5'25" (160 cm) tall may require a large size for proper fit and coverage.It is important to note that these guidelines are just a starting point, and other factors such as leg circumference and personal preference may also impact sizing.