Hone your skills with enhanced comfort and safety
The Threo Kickboxing Gloves are designed to protect your hands and knuckles during training sessions. They will help you develop strength, stamina, balance, and coordination while reducing stress on your bones and muscles in the hand. Our gloves contour the shape of your hands without restricting hand mobility or weighing you down.
Maximum protection
The multi-layered foam padding system provides effectively absorbs and distributes the force of the impacts. It reduces the risk of injury and ensures a safe and effective training experience.
Improved grip
Threo gloves feature a textured grip that provides superior traction. This allows you to execute your techniques with greater accuracy and control.
Increased airflow
The ventilation holes help to keep your hands dry and comfortable, even during the most intense training sessions. This also helps to avoid unpleasant odors and extends the life span of your gloves.
Secure fit
The adjustable closure system ensures a snug and comfortable fit, preventing slippage or movement during training.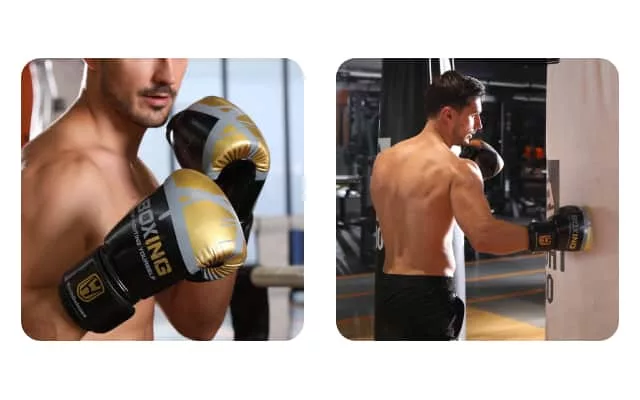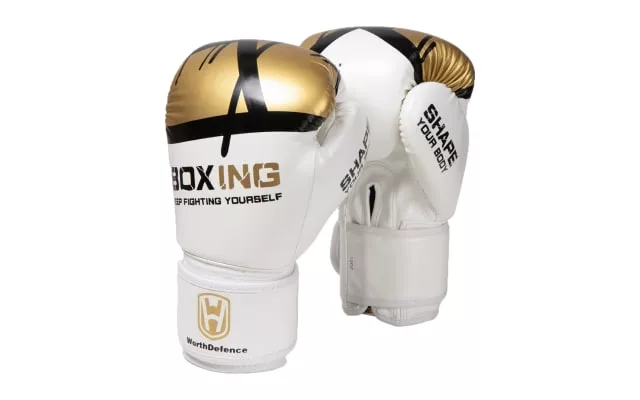 Durable materials
Threo gloves are made of high-quality PU leather. It will withstand even the toughest training sessions and will not crack or wear down easily.
Versatile
Our kickboxing gloves can be used for a variety of training purposes, including sparring, bag work, and pad work.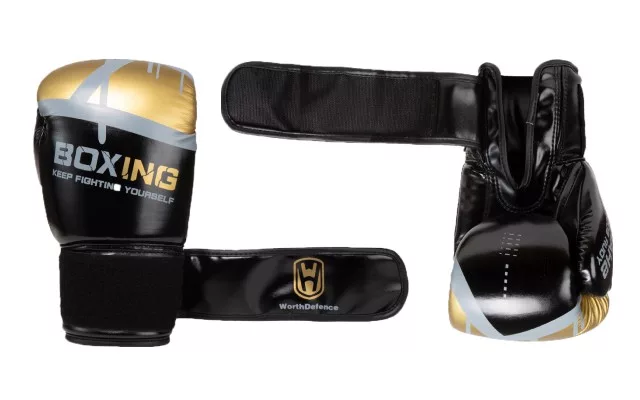 More reasons to love Threo boxing gloves
Improved Strength
Easy To Care
Increased Performance
Non-Restrictive
Size guide
SIZE
AGE
PALM WIDTH
PALM LENGTH
cm
inch
cm
inch
6 OZ
3 - 11 years
< 6.5
< 2.55
12 - 16
4.7 - 6.3
8 OZ
12 - 15 yaers
6.5 - 7.5
2.55 - 2.95
15 - 18
5.9 - 7.1
10 OZ
adult male and female
7.5 - 8.5
2.95 - 3.35
16 - 20
6.3 - 7.9
12 OZ
adult male
> 8.5
> 3.35
19 - 22
7.5 - 8.7