The ultimate comfort for your trip. Your best companion for a rejuvenating camping experience.
The Threo air mattress is ready to bring you unparalleled convenience. Have a fulfilling time in dryness and safety, knowing nothing will disturb your sleep. Our mat is moisture-proof, and its sturdy construction and navy color make it resistant to wear and tear. It is compact and lightweight, so you can enjoy a well-rested experience wherever you go.
Easy to use
Quick and easy to inflate and deflate, so setting up and packing up is a breeze.
Comfort
Unparalleled comfort and support for a truly relaxing and rejuvenating sleep experience. Feel your best while enjoying nature.
Waterproof
Our moisture-proof design keeps you dry and comfortable all night.
Durable
Our Threo mat has a sturdy construction and a dark navy color that makes it resistant to wear, tear, and stains.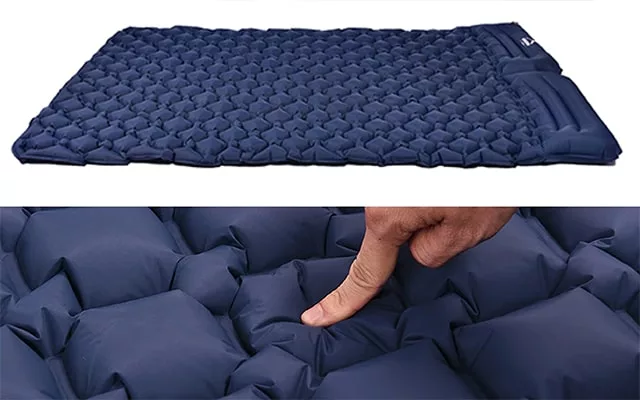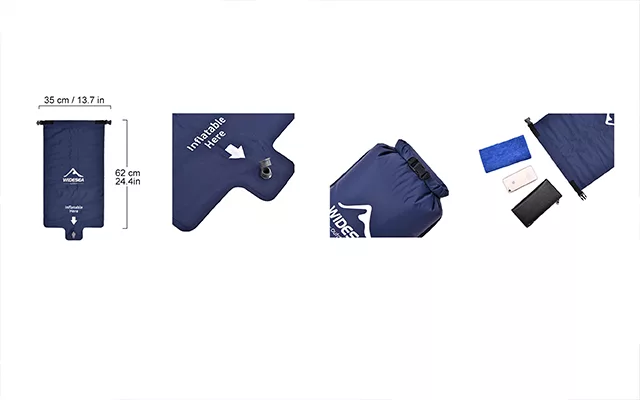 Space-saving
Our compact and lightweight design makes it easy to carry and pack. Perfect for any outdoor adventure.
Versatile
Use it as a camping mat, travel air mattress, or even a sleeping pad in your garden.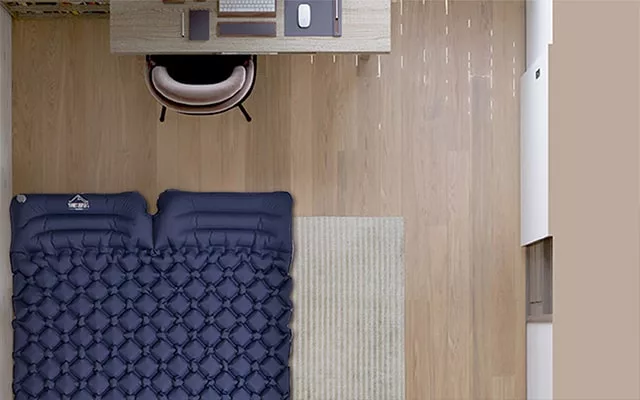 More reasons to love our Threo camping mat
Active Lifestyle
Premium Materials
Convenient
Ergonomic Design